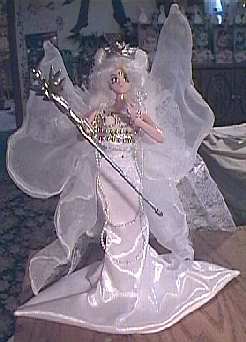 The internet screams! On the advent of social networking, online shopping, MMORPG, outsourcing and other stuff we conventionally do in real life: physically-allowed remotely by the internet, the process of road testing credibility and quality becomes different.
Everything became so accessible nowadays and we cannot be expected to be at pace with it all. Provided the schedules we have are fast-paced, online shopping has been so effective for several reasons and here are but a few:
1. Online Shopping is Convenient
Come on, we do it at the comfort of our homes or practically anywhere! As long as there's an available internet connection, you can shop. The shops are about like and eBay-not to mention the ongoing and emerging Facebook shops. You would not have to deal with crowds, gas-up or commute just to get to the store.
2. Online Shopping is Practical
Forget the hassle of having to allot ample time for shopping. Sites provide photos, virtual tours and lower rates. You pay via a number of options (debit/credit card, online shopping accounts like PayPal) and get your order shipped.
3. Online Shopping is Discreet.
Admit it, there's stuff you want to buy but are quite embarrassed to do face-to-face. Think sexy lingerie, adult toys and films, etc-these are things that are part of our nature and if you have projected a "conservative personality," you couldn't just walk into a store letting such items dangle in your hand to the cashier. Through the power of online shopping, you can just click-click-fill-out-click-click then voila, wait for your item.
Now, the question that lingers on some physical-store shoppers that are looking into online shopping is "how do I know that I'm buying a product as projected virtually?"
The answer is simple: Since online shopping has been about for quite some time and fraudsters have been inevitable, methods of verifying whether you are dealing with a legitimate seller have also arisen. Here are a few tips to help you succeed in your online buying:
Check out client testimonies – Online shopping sites have portions for client/customer feedback. By checking this portion of the website/page, you get to know what fellow buyers think of their purchase (satisfaction rate). It is also known as "user reviews." This can be faked-use your best judgment.
Scan the website/page quality – Just like physical store shopping, online shop qualities vary. Here, the site represents the boutique/store you walk in. It does not necessarily have to be top-grade, full-blown designed. So long as it's organized, user-friendly (as in easy to navigate), you're good. Fraud sites are usually messy, in poor format, ad-heavy, and etc.
Look for "security seals" – These are emblems you'll usually see in the site's homepage. Like the "BBB Reliability Program," and/or "Hacker Safe" seals (to mention a few) that the online store boasts of.
Know the seller's profile – This is usually an "about us" section where you read about the online store. Verified sellers usually have the founder's personal profile-with full name and background or the store's founding story, location, years in business, etc.
There are many more options to verify the deals you are about to make when shopping online and that's what search engines are there for! Do a little online research-you're sure to find forums or reviews that talk about shops and products online (this is the online version of the "word-of-mouth").